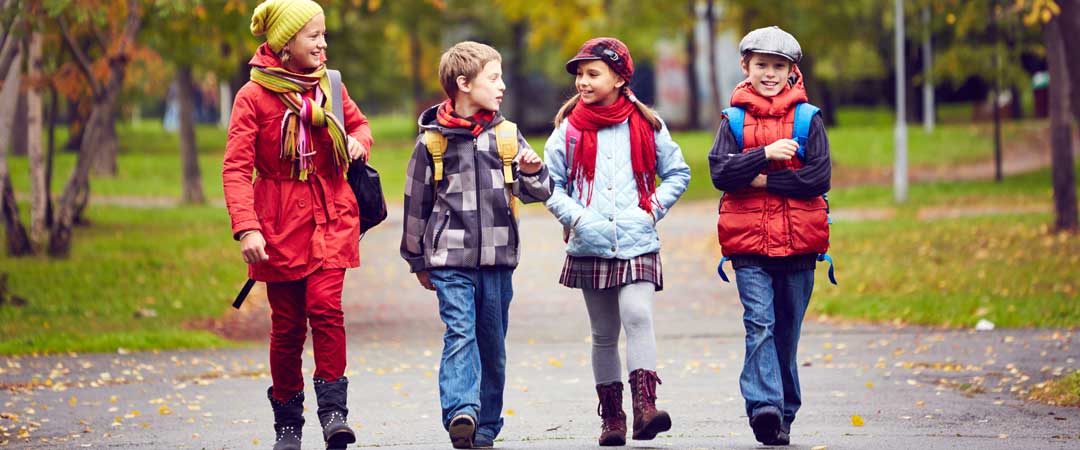 Crossing Guards
Adult Crossing Guard Guidelines
The presence of adult crossing guards can lead to more parents feeling comfortable about their children walking or bicycling to school. Download here.
Traffic Patrol Manual for Schools – State of Oregon
Traffic patrols play an important role in the lives of children who walk or bicycle to school. Learn how to organize a safe and effective program. Download here.
Infrastructure
Roundabout Activity Book – City of Bend and Oregon Department of Transportation
This activity book has been designed to introduce YOU to roundabouts. With roundabouts becoming more and more popular throughout the United States and especially in your state, you need to know how to walk and bike safely through and around them. Download here.
Get to Know Your Neighborhood With a Walk Audit
Walk audits are a great tool to gather information about street conditions, engage community members, and inform planning and traffic safety projects. Download here
Toolkits
Construction Grantee Toolkit – ODOT SRTS
This toolkit provides Safe Routes to School Construction Grantees the resources and tips to help them get started on their Safe Routes to School journey.  This toolkit will help you publicize your project and help more families walk, bike, and drive more safely in school zones!  Download here. 
Bicyclist, Pedestrian, and Safe Routes to School Safety Digital Toolkit.
These safety toolkit items were created by ODOT with safety federal funding and are designed to be accessible for public use with the focus of sharing safety messaging for various audiences through outreach and engagement activities such as sharing through social media, emails, websites, and print. Learn more here. 
Building Momentum for Safe Routes to School – A Toolkit for School Districts and City Leaders
Safe Routes to School aims to create safe, convenient, and fun opportunities for students to bicycle and walk to and from schools. Safe Routes to School initiatives have been successful in addressing public health, transportation, environmental, and economic challenges. Download here.
National Safe Routes to School Toolkit
This toolkit has been designed to assist you in initiating and implementing a SRTS program. Many successful SRTS programs began with just one or two volunteers organizing a Walk and Bike to School Day, using the energy generated from a single event to build a SRTS program. Learn more here
Non-Infrastructure Toolkit – Ohio Department of Transportation
A variety of non-infrastructure tools to help increase pedestrians' and bicyclists' safety. Download here.
Safe Routes to School Toolkit – Active Transportation Alliance
The goal of this guide is to help schools make every day a Walk (and Roll) to School Day. Download here
Safe Routes to School Program Toolkit – Tacoma, WA
The SRTS Program Toolkit details specific SRTS activities that have been successful in schools around the country and can be adapted for local use. This Toolkit focuses on activities that parents, teachers, or student volunteers can lead. Download here.
Building Blocks – A Guide for Starting and Growing a Strong Safe Routes to School Program Safe Routes to School National Partnership
Safe Routes to School is a great way to help students be healthy and have fun on the way to school. This toolkit will help you kick off a new Safe Routes to School program or strengthen your existing one. Download here.
How to Start Your Own Walk-to-School-Bike-to-School & Traffic-Reduction-and-Safety Program
Developed by Walk Boston. Download here
Safe Routes to School – Practice and Promise
Developed by Center for Health Training. Download here
Glossaries/Terms in Spanish
 Ride the Bus Program Toolkit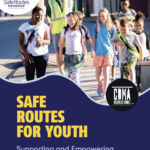 Safe Routes for Youth
Supporting and Empowering Teen Leaders in Vision Zero
This toolkit provides tips and strategies for effectively engaging young people in Vision Zero, including ideas for integration into SRTS programming, general principles of youth engagement, and more.