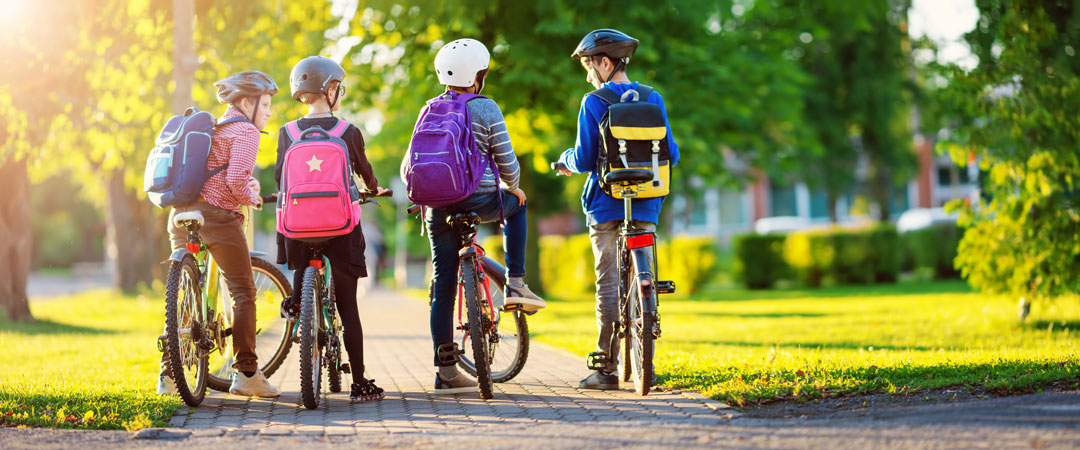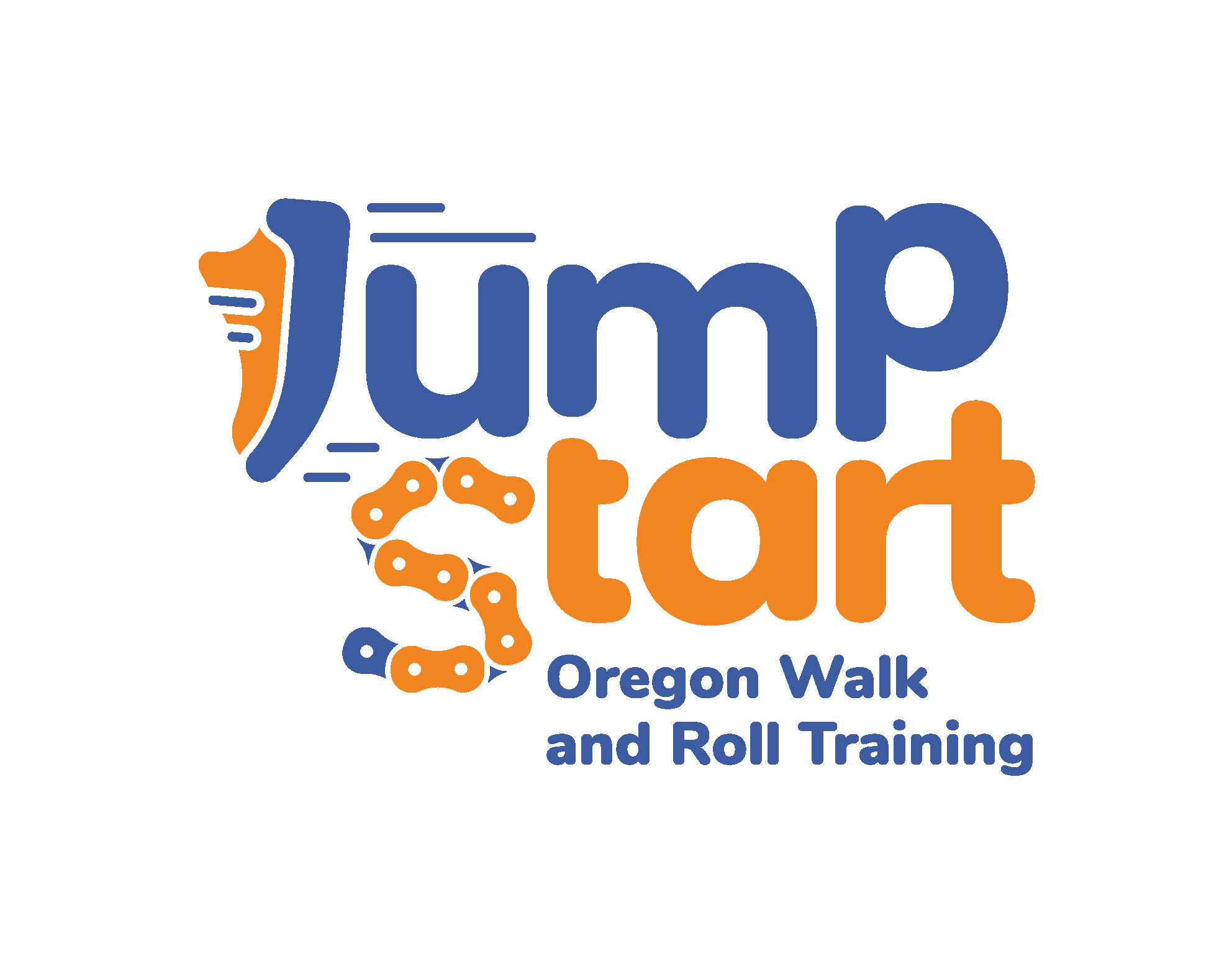 You can bring bicycle and pedestrian safety education to your community with our Jump Start, our train-the-trainer program. Technical Assistance Providers will work with your community to set up an in-person training to get staff ready to teach students how to more safely commute.
Interested in having a Jump Start session in your community? Follow the below steps:
If you are interested in bringing Jump Start to your community, please fill out the above interest form, or review the FAQs below.
What is bike and pedestrian safety education?
Our bike and pedestrian safety education programs teach students laws and best practices for walking or biking through their neighborhood. 

Our pedestrian safety education is geared toward younger students, focusing on grades K-3 and available to grades K-5. We'll work with you to customize the length of the class, but we recommend using three PE sessions to teach the entire curriculum. 

Our bike safety education is available for grade levels between K-8 but works best with grades 3-6. We recommend 10 hours to cover all the necessary skills. This can be held over the course of one to five weeks depending on the PE class schedule.
What is the Jump Start train-the-trainer program?
Through the Jump Start train-the-trainer, program the Oregon Safe Routes to School Technical Assistance Provider team will teach your PE teachers, school staff, and other community volunteers how to teach our bike and/or pedestrian education materials to your students. In addition to providing your training, we will loan you a bicycle fleet or pedestrian safety kit, based on which training(s) you hosted, so that your educators can put their new training(s) into practice with your students.
What should we do to prepare to apply for a Jump Start training? How will communities be selected?
Before you apply, you'll want to be sure your school administration and PE teachers are on board with bringing bike and/or pedestrian safety education to your community. We recommend this training have attendees from more than one school, such as multiple schools in a district or teachers from multiple districts in rural areas. 

Our selection criteria are based on the following:

Number of potential districts/schools/other groups coming to training

Number of supporters

Anticipated number of participants (10-15 preferred, minimum of 2)

Distribution of train-the-trainer sessions requested or previously provided

Demonstrated need

Opportunity to combine travel or utilization of nearby fleet
Who should attend a Jump Start training?
We recommend that the individuals who will be teaching the program in your schools, generally PE teachers, attend the training. And since we've found that classes are easier to teach when you have an assistant educator managing student behavior and helping your lead teacher, we recommend having other school staff or community volunteers attend as well. Local biking groups are often a great place to make connections with supporters who can volunteer with your program.
How long is each Jump Start training?
The bicycle safety train-the-trainer program will take four to six hours, depending on the curriculum elements utilized and the size of the group being trained.

The pedestrian safety train-the-trainer program will take under three hours on the day of the training. We will work with you ahead of time to customize the curriculum based on the specific needs of your community.
What grades are each program appropriate for? What curriculum is being used?
The bicycle safety education curriculum is written for grades K-8 and has the flexibility to be taught within three tracks, K-3, 3-5, or 6-8.

The pedestrian safety education is appropriate for grades K-5 and especially recommended for grades K-3. The pedestrian safety program is currently piloting the

Neighborhood Navigators 2.0 curriculum

. We will be updating it over the next year and also using some other proven pedestrian safety curricula to help customize the training for your community.
What comes in the bicycle fleet? How will we be using it?
Each bicycle fleet includes a 20-foot enclosed trailer, 30 to 40 appropriately sized bicycles, helmets, maintenance items, and teaching materials.

We will arrange to deliver the fleet prior to the training and pick it up when the session is completed.

The bicycles will be used to get students comfortable on the bike and able to complete a series of practice drills. If allowed by the school district, the training will also include drills on streets adjacent to the school as well as a group ride within the community.
Are there adaptive bikes available for students who can't ride a traditional bike?
We have adaptive bicycles available for loan at no cost to schools. The bicycles will be suited to students' needs, and we will work closely with teachers to ensure that we provide the best bicycle possible.