Embracing Equity in Safe Routes to School Programs
Serving all members of all Oregon communities
What do we mean by equity?
Equity recognizes that people from different backgrounds have unique barriers to living healthy, fulfilled lives. To support breakthrough outcomes for historically marginalized communities throughout Oregon, we need to understand the different barriers and opportunities that affect different groups, and craft our policies, programs, and overall approaches with those various challenges and needs in mind.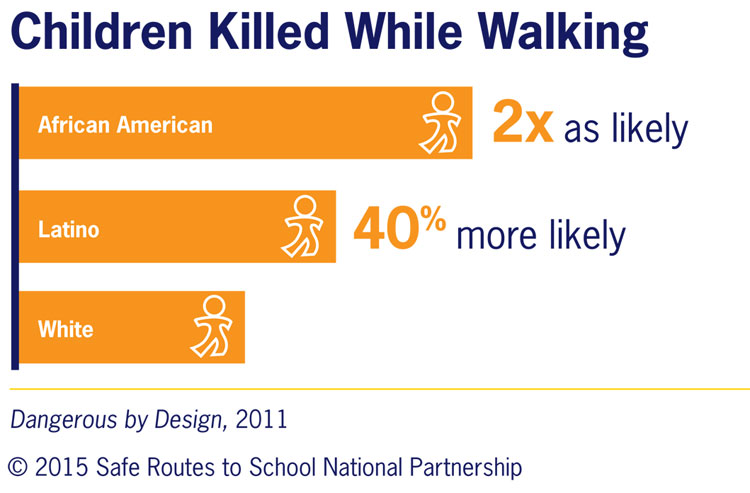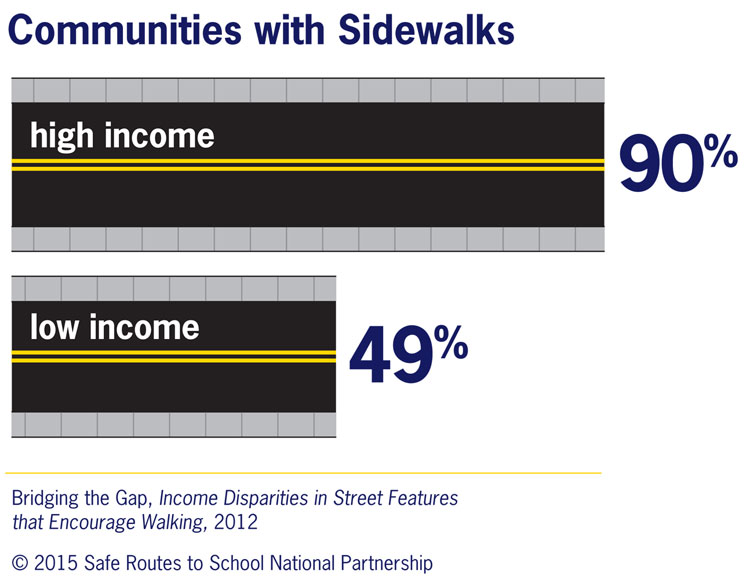 What does it have to do with Safe Routes to School?
Children from low-income families are twice as likely as children from wealthier families to walk to school, but they often face significant traffic and personal safety challenges on the trip to school.
Low-income, urban residents are more likely to experience busy streets, poor pedestrian and bicycle infrastructure, and threats from crime and violence.
Low-income, rural communities often lack sidewalks and may see high-speed state highways bisecting their communities.
Low-income communities and communities of color often have inadequate street infrastructure and do not have the funding, strong policies, or staffing resources available for building streets that are safe for walking and bicycling.
How does Safe Routes advance equity?
We believe children and adults of all economic and social backgrounds, and people of all physical and mental abilities, deserve the right to walk, bike, and roll safely in their communities. Oregon Safe Routes to School (SRTS) is committed to advancing safe active transportation in underserved communities and schools. We know that if we foster communities that support health and opportunity for historically underserved populations, we can help get more children and families walking, biking, and rolling to school safely.
We are working to build equitable outcomes into Safe Routes to School initiatives in Oregon by:
using our school database to identify schools with high-needs to prioritize for outreach and engagement;
focusing on supporting families without access to a vehicle, houseless families, non-native English speakers, and students with disabilities and improving SRTS programming at their schools;
supporting the ODOT SRTS grant process, which prioritizes equity metrics to award construction grants to Title 1 schools;
Hosting equity-focused webinars and trainings for SRTS practitioners;
Adding adaptive bicycles to our statewide bicycle fleets.
As a network of SRTS advocates and practitioners our intention is to make more resources available to the broader Oregon SRTS network.
Have ideas or want to get more involved?
Safe Routes Equity Resources
The guides, toolkits, and other resources provided here can help you incorporate equity considerations into your SRTS efforts.