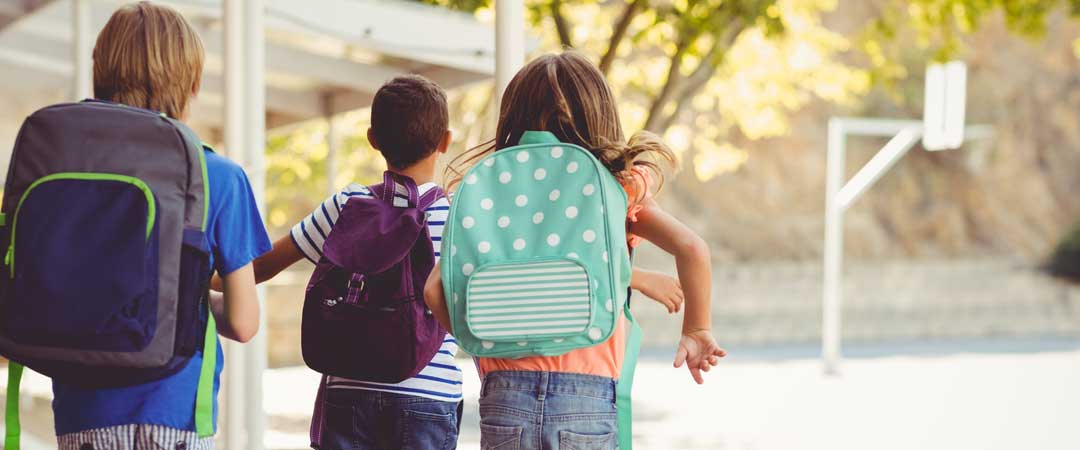 About Oregon Safe Routes to School
Supporting healthy, active transportation for kids
Safe Routes to School (SRTS) programs aim to create safe, healthy, convenient, and fun opportunities for kids to use active transportation for the school commute. These initiatives:
promote livable, vibrant communities

increase physical activity and social connection

increase education opportunities for safer walking and rolling* behaviors

increase education and awareness for parents and people driving in areas where kids are expected to be walking and rolling

improve unsafe walking and rolling conditions throughout the community

increase community involvement and partnerships for sustainable SRTS programs
SRTS includes a commitment to providing safe bicycle and pedestrian infrastructure and reducing crash rates in all communities, including those with low-income families and non-English speakers.
* The Oregon SRTS Program uses the term "roll" to refer to all movement using wheeled modes traveling at human-speed, such as bikes, scooters, wheelchairs, skateboards, or roller blades.
Oregon SRTS Program is about partnerships
The Oregon Safe Routes to School program includes education, construction, planning, and equity work, offered through collaboration between many agencies, community members, and practitioners.
The Oregon Department of Transportation (ODOT) SRTS Program provides grant funding and technical assistance support to communities across Oregon. This program relies on partnerships between public, private, and non-profit organizations at the local, regional, and state levels. Learn more about the history of the Oregon SRTS program.
ODOT SRTS Strategic Needs Assessment
The ODOT SRTS Program gathered feedback from program partners and school community members throughout 2021. The team used this feedback to hone the program's vision, brainstorm new strategies, and create work plans.
The draft Strategic Needs Assessment directs the ODOT SRTS team's work over the next five years, with the goal to implement a comprehensive program throughout the state. Tell us what you think using this short form! This draft document will remain open through December 2021, with revisions planned for early 2022.