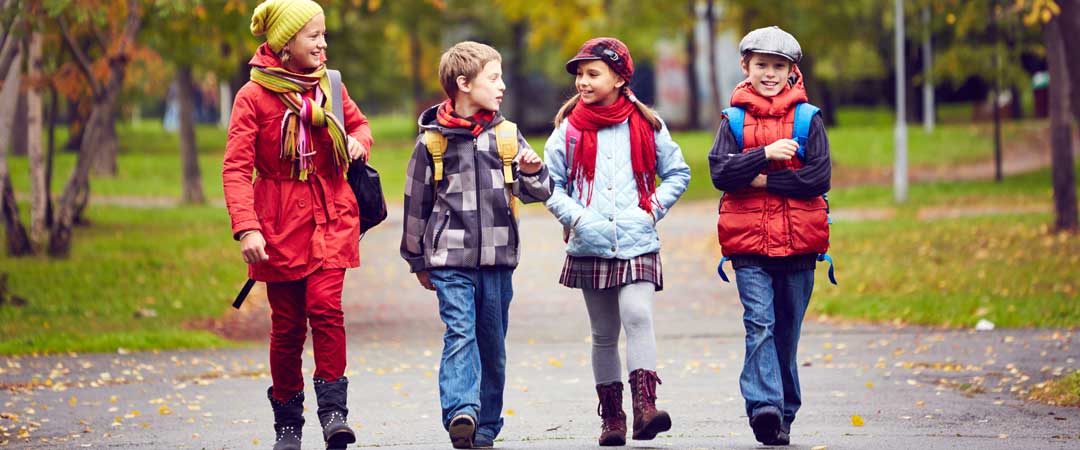 ODOT SRTS created Regional Hubs to connect coordinators in different regions in Oregon. Regional Hubs meet monthly, alternating between semistructured office hours and more structured meetings based on an SRTS theme. These meetings and office hours help build community and are an opportunity to share local resources, though all are welcome! If a Hub meeting time outside your region is more convenient for you, please do not hesitate to register and attend. Hub Leads are a resource for local SRTS Coordinators and for regions without an SRTS Coordinator to help create and sustain successful SRTS programs.
Regional Hubs provide the following services and support:
Monthly practitioner webinar trainings on SRTS topics

Monthly online meetings to share information and discuss challenges

Monthly themes and activities to get families excited about walking and rolling—with free incentives and outreach materials

Art contests, transportation safety campaigns, and much more!
Find contact information for your Regional Hub Lead, as well as details on Regional Hub meeting times, on our Contact page.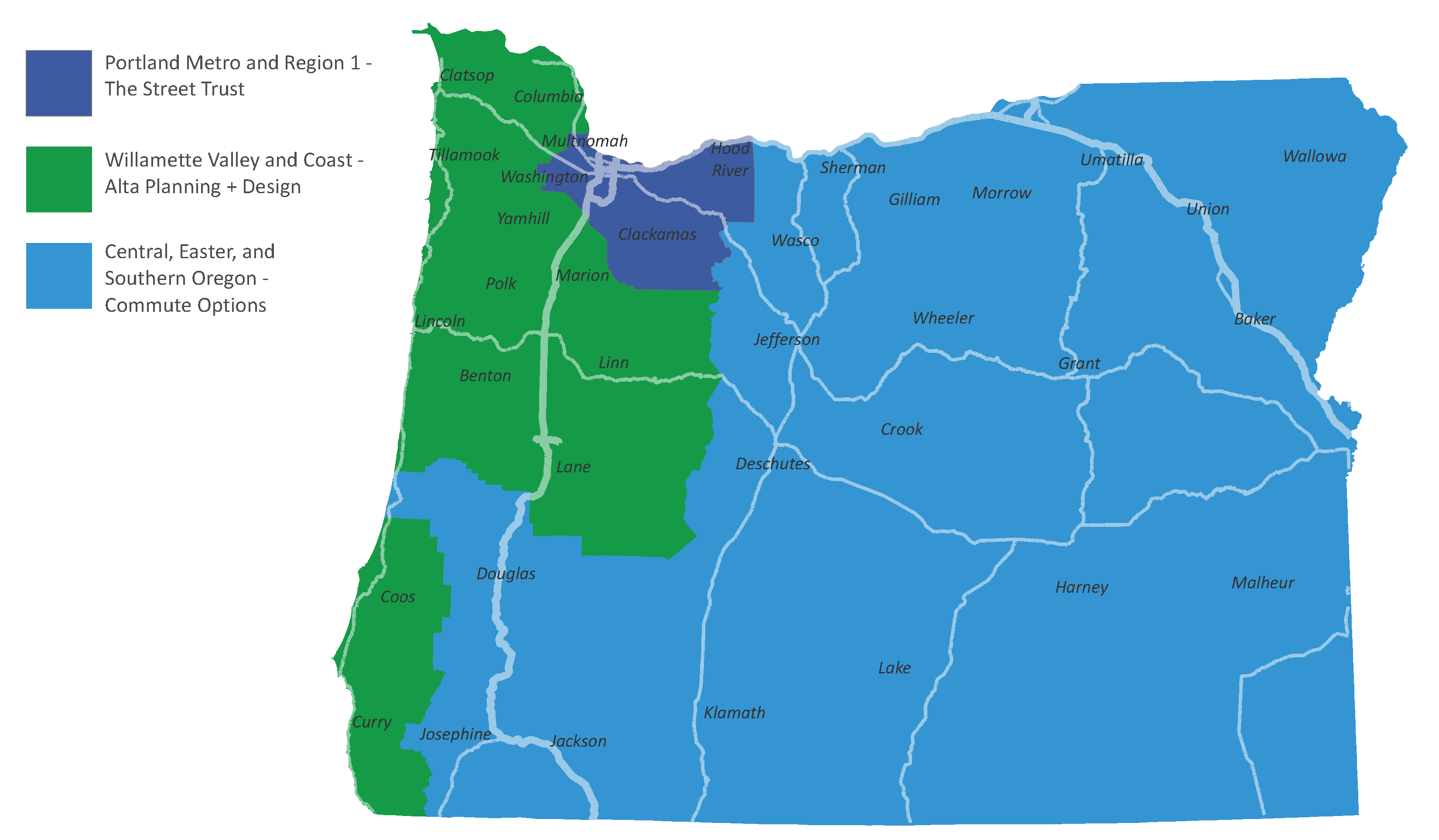 Most successful SRTS programs have a local coordinator—someone who is dedicated to the local SRTS program, has the time to devote to promoting walking and rolling to school, and is skilled at community coordination.
Coordinator roles are unique to each region. Depending on the communities, number of schools involved, and additional resources available, SRTS Coordinator responsibilities may include the following:
Coordinating district-wide SRTS programming, resources, and communication

Facilitating formation of school teams to identify and prioritize walk/bike routes and engineering/enforcement recommendations

Creating, promoting, and providing district-wide education and encouragement programs and resources for schools
To get in touch with your local SRTS Coordinator, contact info@oregonsaferoutes.org.