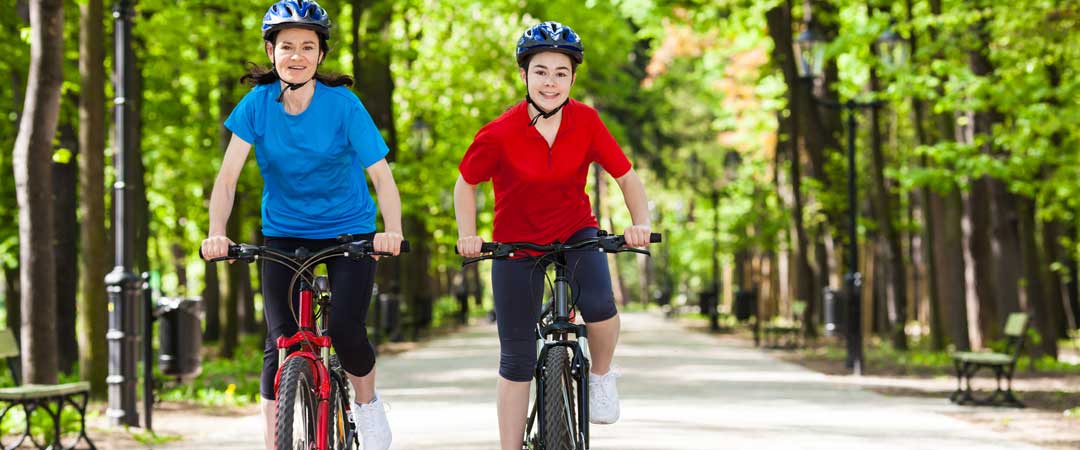 Understanding Right of Way
Roundabouts and Crosswalks
Roundabouts by Bicycle
Ever wondered how to safely and easily negotiate a round- about on a bicycle? Check out this rider's-eye-view of how to do it here.
Hand Signals
Communication is key to safely sharing the roads. As bicyclists we communicate our turning or stopping intentions with hand signals. It helps us all know where each other is going so we can respond legally and safely.
Navigating Intersections
Learning how to properly travel through the intersections on a bike is important for safety and efficiency. Brian Potwin and friends of Commute Options shows how to legally and safely make a right turn, go straight or make a left hand turn. Start on low traffic intersections to build skills and confidence before venturing out to more highly travelled roads.
Pedestrian Educational Video
Corvallis School District SRTS programs offers the Neighborhood Navigators Pedestrian Safety program in grade 2. Below is a snapshot of the five lesson program.
Striving for A+ Parking
Check out our recent webinar "Striving for A+ Parking: Introducing a New Tool to Grade Your Schools Bike Parking" brought to us by Shane McRhodes, Emma Newman and Isaac Meyer from Eugene and Springfield.
Crossing Guards
Pupil Transportation section at the Oregon Department of Education has resources and training options available for both adult crossing guards and student safety patrol. Also check out this video produced by ODE.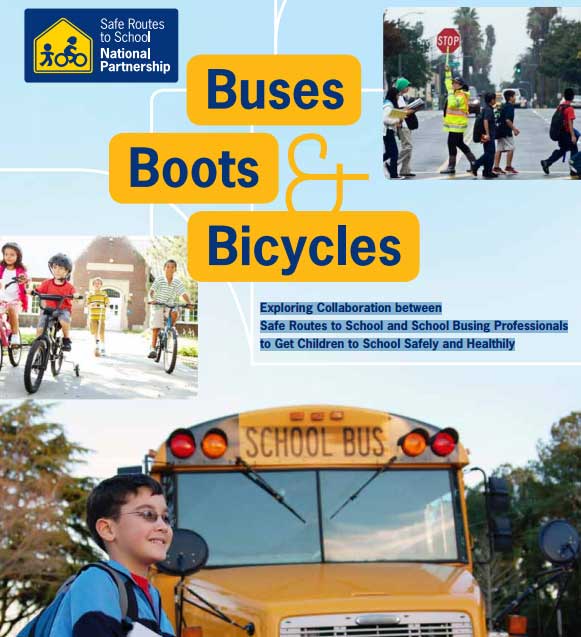 NEW! Safe Routes to School National Partnership Report: Buses, Boots and Bikes: Exploring Collaboration between Safe Routes to School and School Busing Professionals to Get Children to School Safely and Healthily, has many resources to consider.
Bike Parking Assessment Tool
The Eugene Springfield Safe Routes to School Program has developed a Bike Parking Assessment Tool to assess bike parking facilities at one school or to compare and contrast the quantity and quality of bike parking facilities at different schools. You can read and download the full Eugene-Springfield Bike Parking Report here.
Back to School
Back to school means more children walking and biking on our roads. It's exciting and fun, but there's one thing that all families should add to their lists as they prepare for back to school – the trip to school.
Now is the perfect time to plan for and practice getting to and from school safely. Whether your children walk, bike, ride the bus, or ride in a car, a little planning and preparation can go a long way towards keeping children safe. Practice and discuss these safety tips as a family and be a great example by always practicing how to travel safely with your child.
Check your route to school, and practise. When possible, choose streets with low traffic volumes, slow speeds, few intersections, good bicycle lanes and good sidewalks with no roadway construction.
The following posters may help as you plan and promote safe, responsible road use:
Brochures and Posters Pedestrian Safety
Click on any of these links to download the PDF.