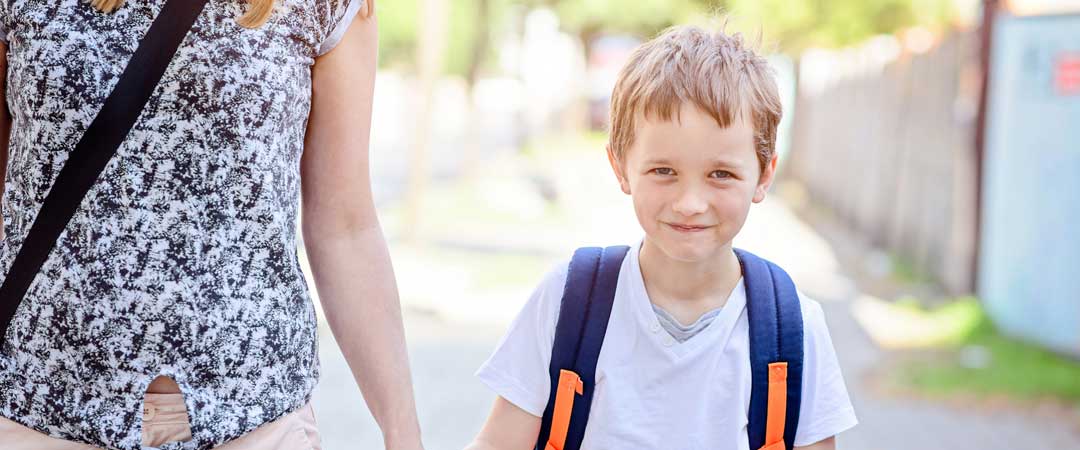 Oregon Safe Routes to School Network
About the Network
The Oregon Safe Routes to School Network has been promoting Walk and Bike to School Day since 1999, providing training and resources to schools around Oregon who participate in the international event. The network's Leadership Committee meets monthly, and member organizations provide staffing, expertise and resources to support kids walking and biking to school. Network members include enthusiastic and engaged parents, teachers, community members, and you! Membership is open to individuals and organizations. Join us today by clicking the "Sign up for eNews" button above!
Leadership Committee
We are voluntary members and a diverse group of Transportation Options Providers who believe that getting kids to walk and bike to school is very important for our communities. Though the Oregon Department of Transportation (ODOT) is a Network partner, the views expressed by the Leadership Committee may not reflect the views of ODOT.
Brian Potwin has lived in Central Oregon since the year 2000 and loves to ride bicycles and work with community. Working for Commute Options since 2008, Brian has learned many techniques for outreaching and engaging community in Central Oregon. Brian works with Oregon Safe Routes to School, ODOT, City of Bend, City of Redmond. He is passionate about creative change to promote community health, active transportation and a vibrant local economy.
Janis McDonald is the City of Portland Safe Routes to School Organizer. She has been a project manager for the City of Portland's Bureau of Transportation for 14 years. She effectively promotes active transportation, community, equity, health, and fun through her work with Safe Routes to School. In 2005, Janis started one of the nation's first women focused bicycling programs, Women on Bikes, which lasted 9 years. In 2008, she helped organize the first Portland Sunday Parkways, going on to be the community engagement and communication manager from 2008-2013. In 2013, she joined the Portland Safe Routes to School team full time and joined the Oregon SRTS Leadership Committee in 2014. Janis has been co-chair of the Leadership Committee since 2018.
Noel Mickelberry is the regional Safe Routes to School Program Coordinator for Oregon Metro in Portland. Her focus is on supporting a strong regional network of Safe Routes to School programs through grant funding, technical assistance, and regional coordination. Prior to her work at Metro, Noel served as the Executive Director of Oregon Walks – Oregon's statewide pedestrian advocacy organization. She has also worked at a variety of nonprofit and government agencies like Community Cycling Center, Nonprofit Association of Oregon, and Multnomah County Drainage District. She joined the ORSRTS Leadership Committee in 2019, and became co-chair in 2020.
Kari Schlosshauer is the Pacific Northwest Regional Policy Manager for the Safe Routes to School National Partnership. She is on the leadership committee to help strengthen the voice of Safe Routes to School advocates and practitioners all over the state. She's passionate about creating great policies in Oregon that are inclusive of healthy community design and allow for everyone to get around safely when walking and rolling.
Hannah Day-Kapell is a Senior Planning Associate at Alta Planning + Design,  where she promotes active, healthy communities through SRTS policy, planning, and implementation. Hannah supports SRTS work around the country and leads local and regional planning efforts throughout Oregon.
Sarah Mazze manages the Safe Routes to School program for the Eugene 4J School District. She has 15 years experience encouraging environmentally positive behavior change. She serves on Sustainability Commission and the Bike and Pedestrian Advisory Committee for the City of Eugene. Most recently, Sarah worked as the Volunteer Coordinator for Friends of Buford Park & Mt. Pisgah, after serving as a Program Manager focused on climate change related programs for The Resource Innovation Group.
Lindsay Huber is the Education Programs Manager for Portland area non-profit The Street Trust managing SRTS related programs. Her goal is to help make Oregon a place where all students feel safe walking, biking, and rolling to school.
Coua Xiong is the Oregon Safe Routes to School Admin for the Leadership Committee. Coua is a community organizer and project manager. She has experience creating programs and managing events in statewide and local grassroots nonprofits. Her role includes content creation for ORSRTS, event and meeting support, and fielding general ORSRTS questions from the public.
Non-voting members
Heidi Manlove is the Safe Routes to School Non-Infrastructure Program Manager and Bicycle and Pedestrian Safety Program Manager for the Oregon Department of Transportation. She is passionate about the safety of vulnerable road users and believes in a strong focused approach of incorporating all the 6 E's in local Safe Routes to School programming. As part of this larger system of the 6 E's, her work in the Non-Infrastructure Programs is focused largely on education and encouragement of safe and healthy behaviors for children who walk and roll to school; as well as educating adults and drivers of safe commuting behaviors.
LeeAnne Fergason is the Safe Routes to School Infrastructure Program Manager at the Oregon Department of Transportation. She has over 10 years of experience with Safe Routes to School starting as a bicycle safety educator, continuing onto be a SRTS Coordinator, then a program manager, and lot of roles in between. She spent the past decade working with partners in the Oregon Safe Routes to School Network as a practitioner and advocate with the Portland-based non-profit, The Street Trust, and now she is excited to begin a new chapter in her SRTS work as a member of the ODOT team.