It's a family affair at High Lakes Elementary in Bend on October 10, 2018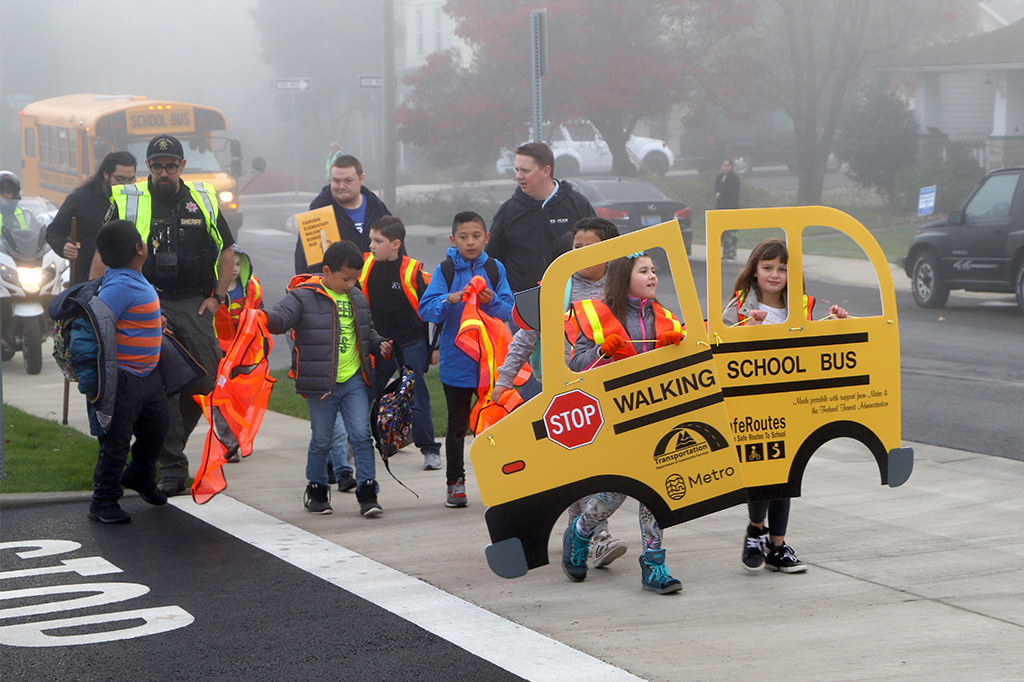 Multnomah County Sheriff's officers helped students safely cross busy 223rd on the way to Fairview Elementary in Portland.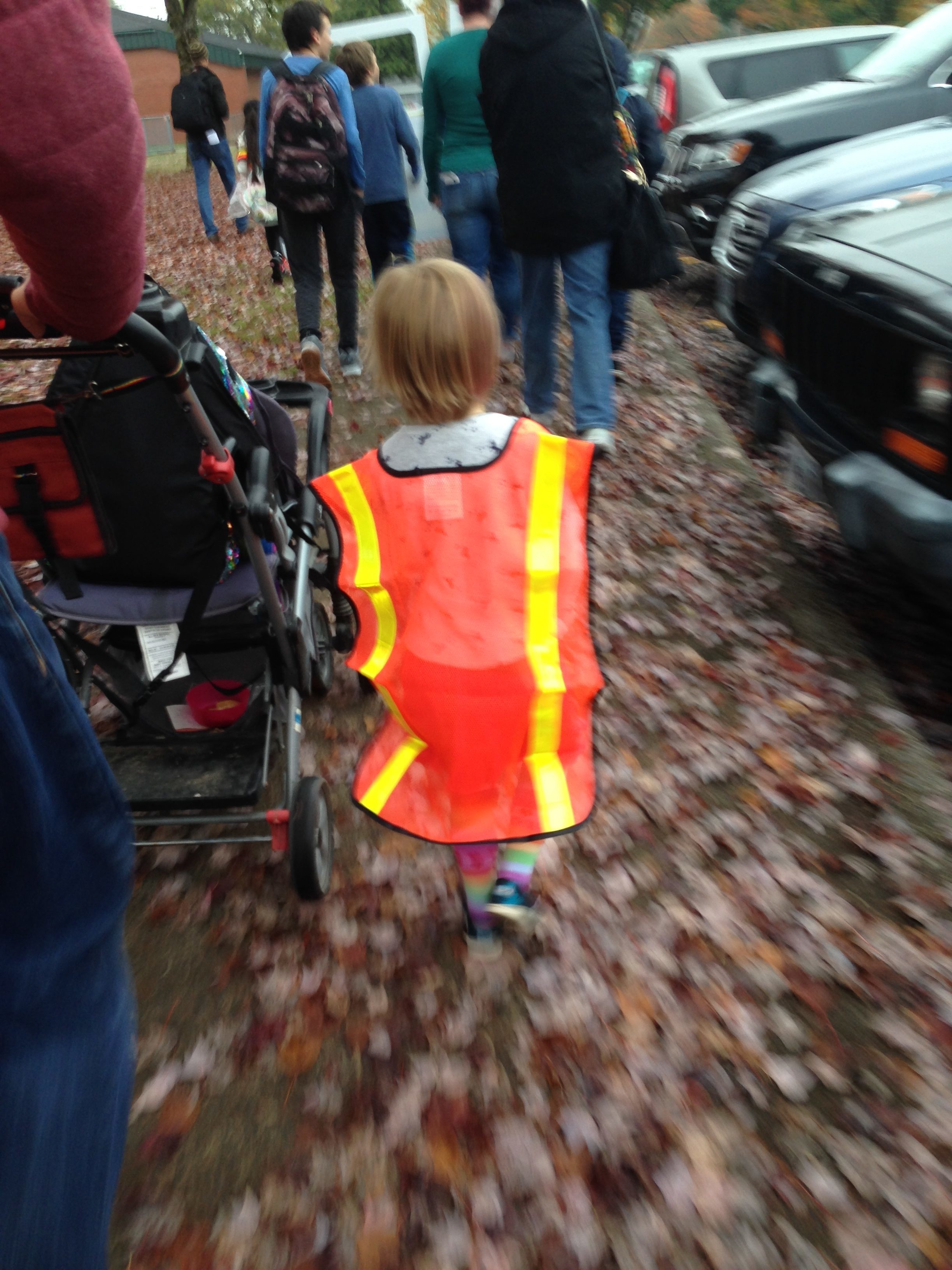 Little sister at the walk to Meadows Elementary who wanted to wear the "Orange Dress!"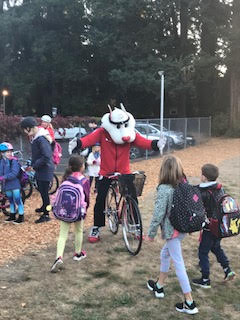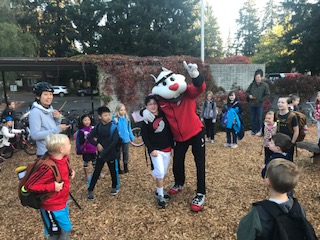 Blaze bikes at River Grove Elementary in Lake Oswego for Walk or Bike to School Day!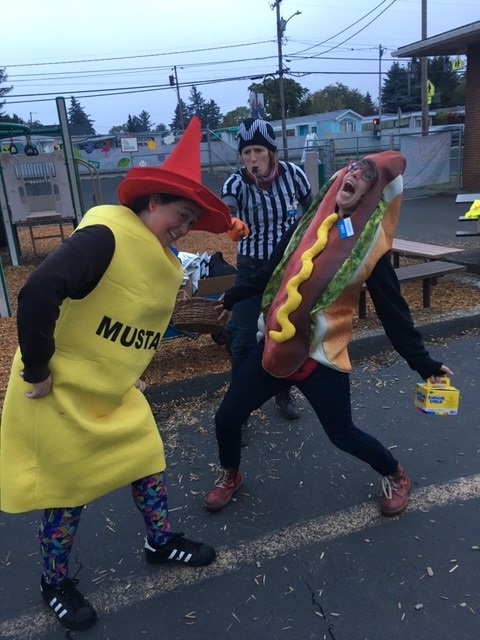 Lale, Taylor, and Abra from PBOT's Safe Routes program cutting the mustard!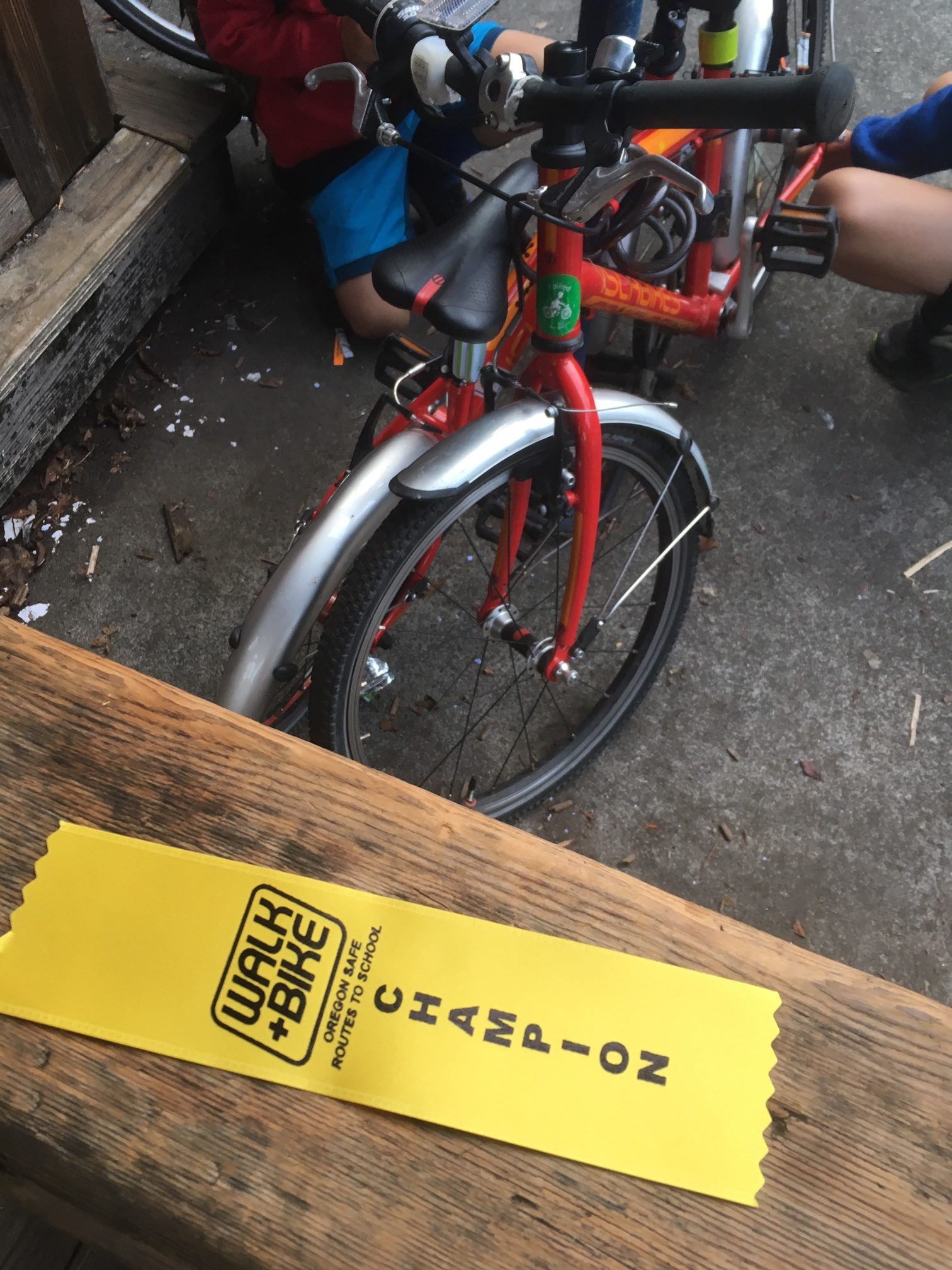 Abernethy Elementary honors walk and roll Champions in Portland, October 10, 2018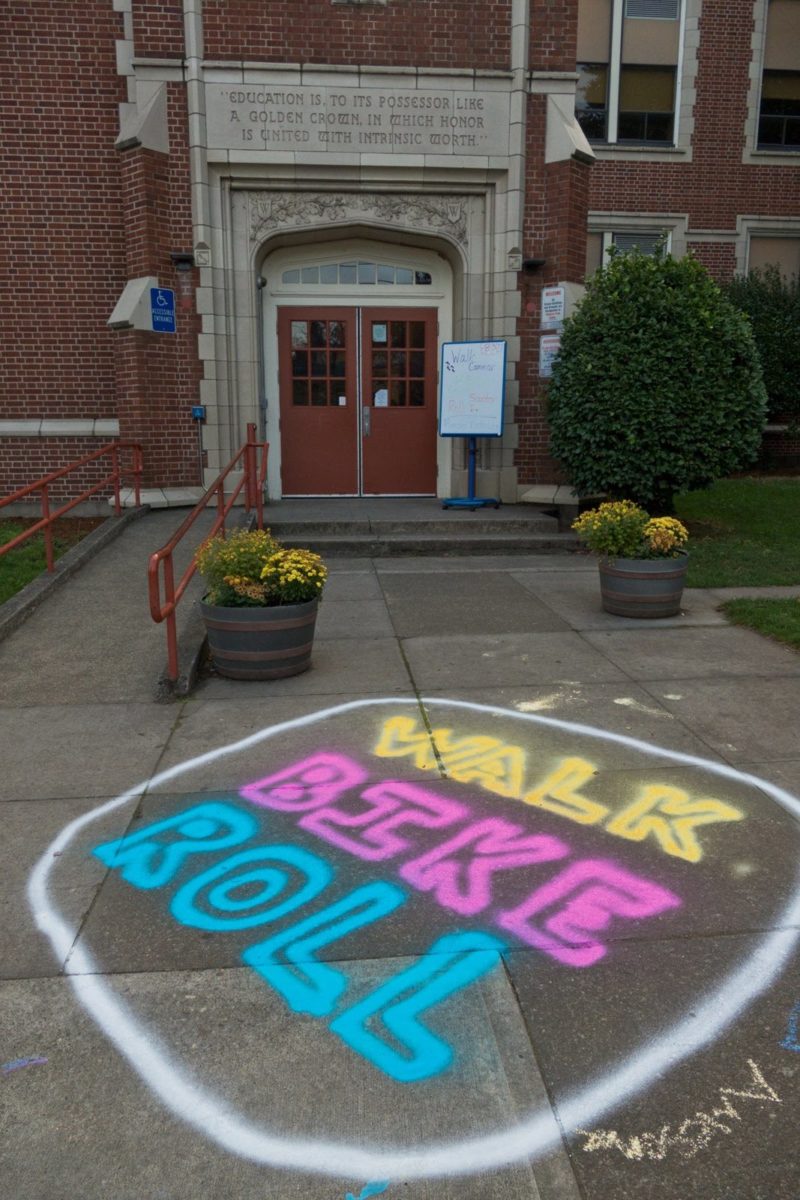 Sidewalks for students! International Walk and Roll to School Day at Woodlawn in Portland.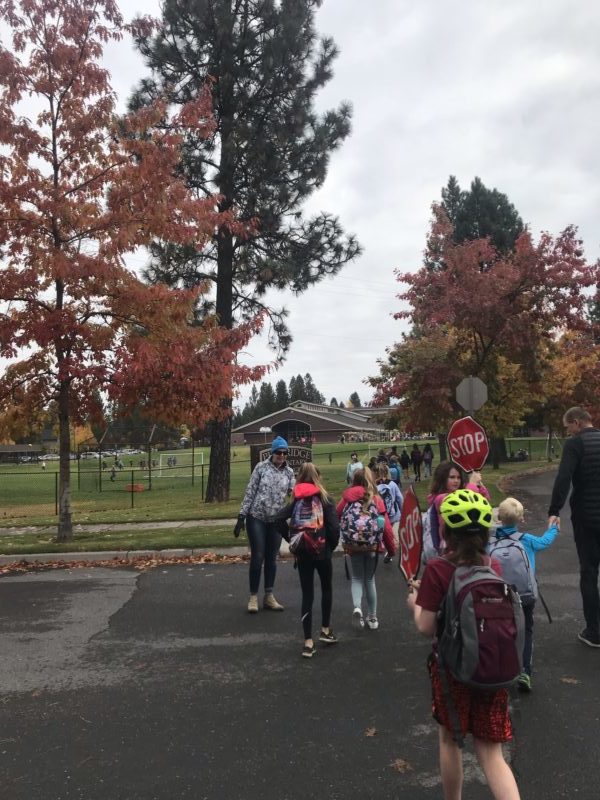 Walking and rolling to Bend's Pine Ridge Elementary on October 10, 2018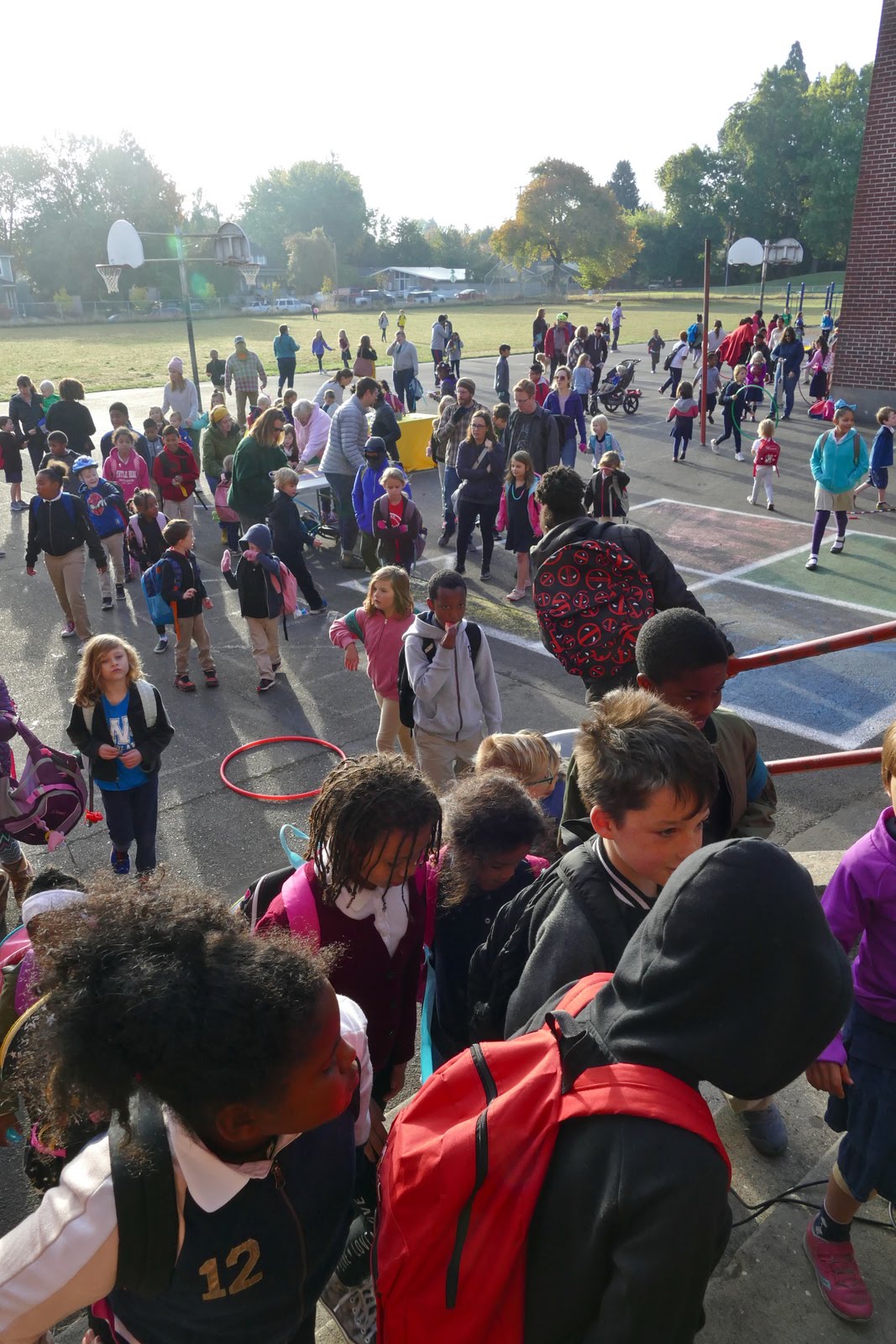 Woodlawn Elementary celebrates in Portland on October 3, 2018.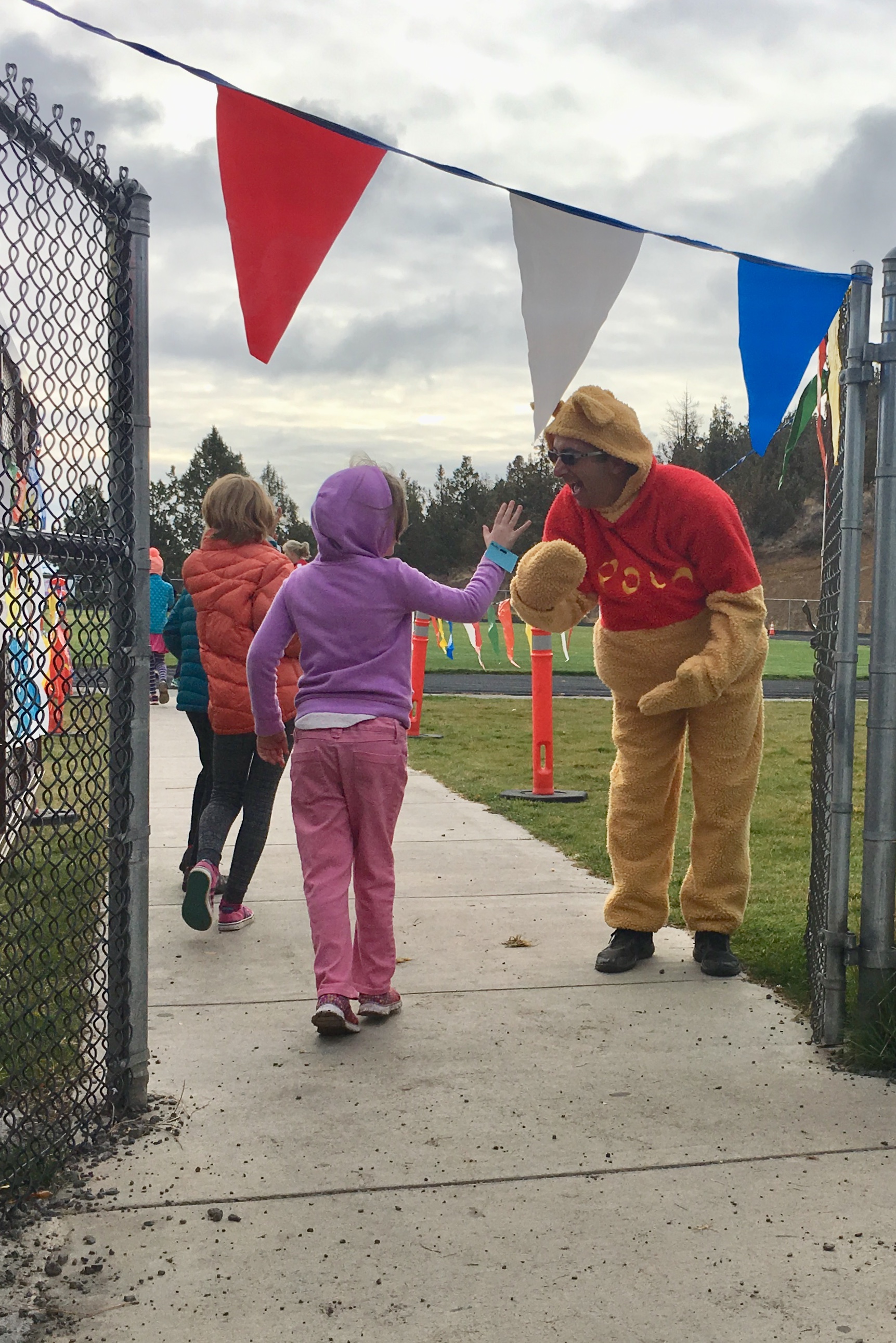 Juniper Wildcats walk-a-thon in Bend. October 10, 2018.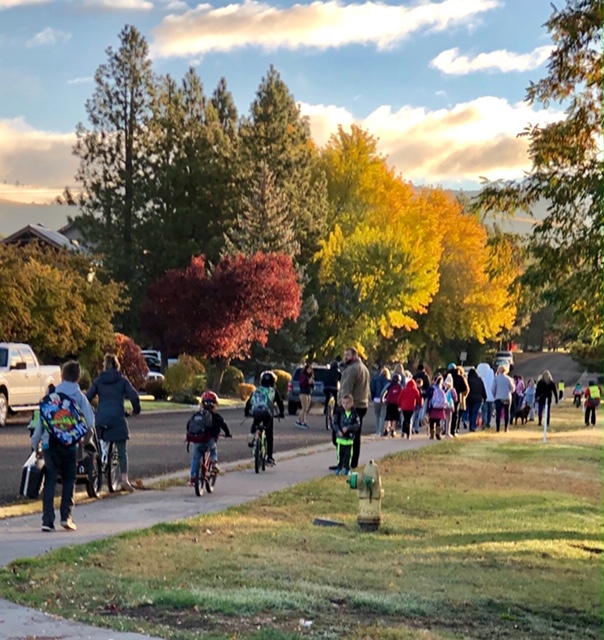 Klamath Fall's Pelican Elementary Walk and Roll event on October 9, 2018.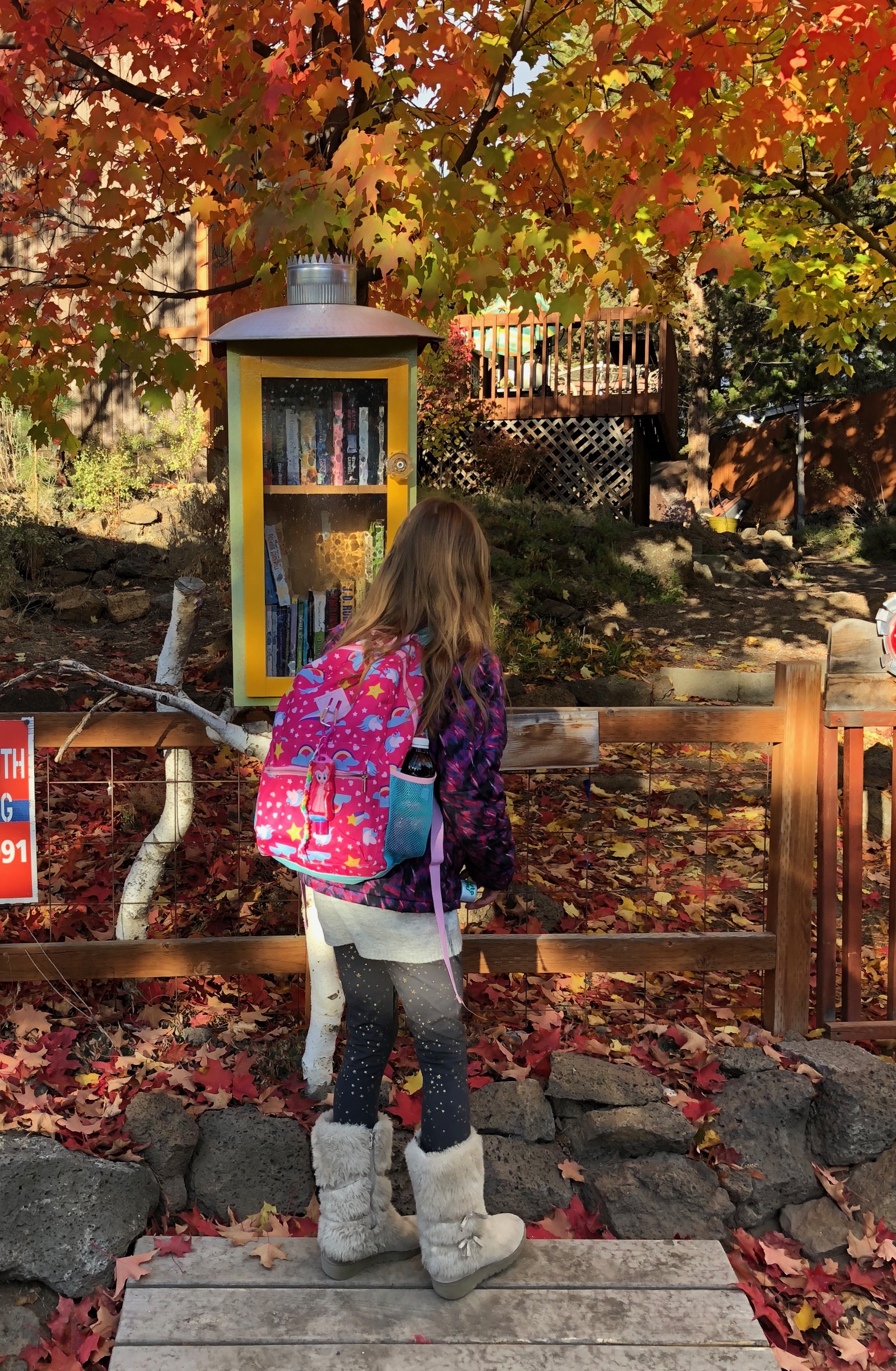 The Lending Library along the Larkspur Trail in Bend on October 9, 2018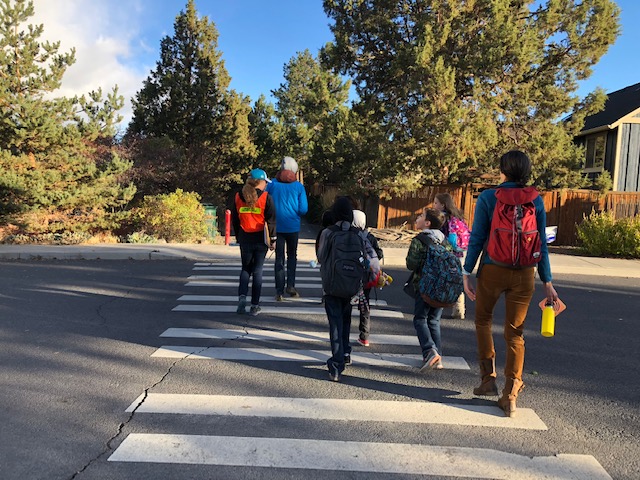 Look left, right, left when crossing the street in Bend on October 9, 2018.