Representatives from SRTS programs across Oregon joined hundreds of active transportation and public health advocates and practitioners from across the country in Tampa for the National SRTS Conference. They worked over three days to advance Safe Routes and create healthy, equitable communities. The Oregon SRTS attendees came back with lots of ideas to try out in their programs. Below are a few of the highlights from the conference:
One of the keynote speakers, Shavon Arline-Bradley, broke down the differences between community outreach and community engagement. She explained that we need to do better in engaging community, and that we must interrogate the root causes of disparities.
Another keynote speaker, Mara Mintzer explained that we can do a better job in engaging youth in city planning. "Across the board, children are inclusive in their city planning… children design for living creatures, not for cars, egos, or corporations." One of her projects is Boulders CO's child and youth-friendly city initiative, Growing Up Boulder. For more from Mara watch her TED Talk: How Kids Can Help Design Cities.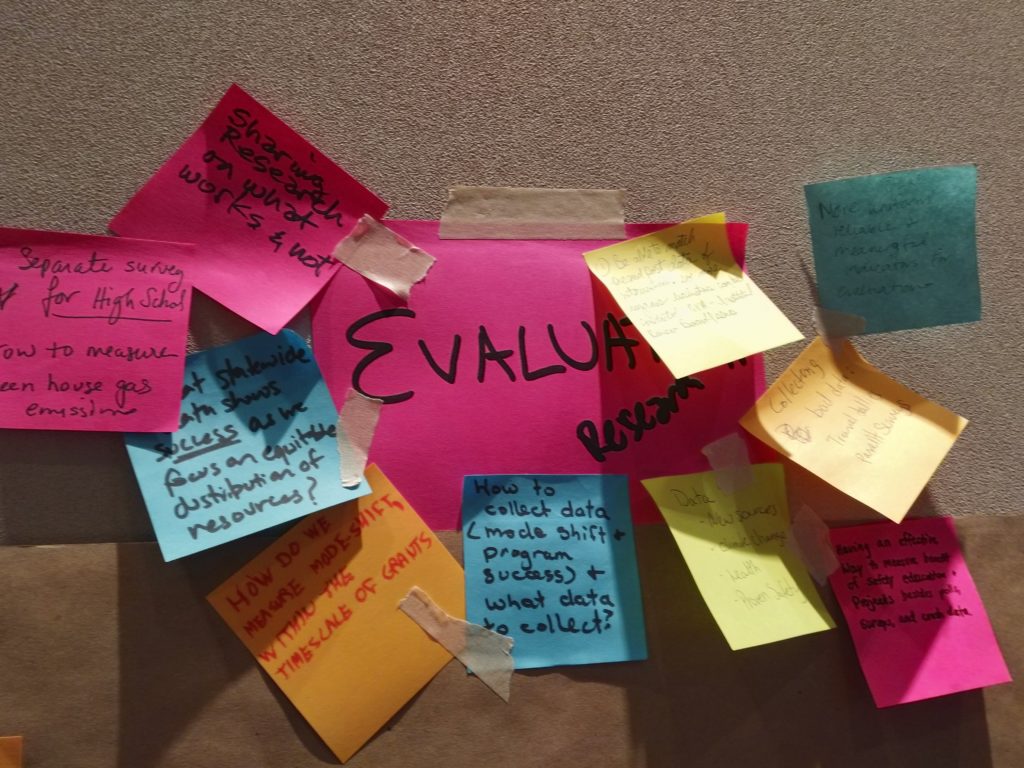 The National Partnership hosted a session called "Where to we go from here?" It was a great opportunity for folks from well-established SRTS programs to talk about the challenges they are experiencing, such as working with school districts, safety in public space, and evaluation. And unsurprisingly, folks generally are struggling with evaluation – feeling that the 'old standards' of tallies and surveys are a lot to collect and don't give us as much insights as we want them to, recognizing the myriad benefits of SRTS.
And lastly, attendees were reminded to not use wonky language when engaging the public. If you want to talk about pollution, don't say "Join us to discuss air quality around your school." Instead say something like, "Does your child have asthma?" Make your message simple and relevant to your audience.
To see all of the conference presentation slides, please click here.
During the final lunch plenary, Safe Routes to School Partnership shared a new video they created on Introducing Safe Routes to Your School. To view video and learn more, click here.