This past month, Eugene School District 4J's Safe Routes to School program kicked off a project that is not only amazingly cute, but also has the potential to have a great impact on their education program and the community as a whole. Their first kinder ride program had about 80 kids riding pedal bikes by the end of the four-week session, up from 15-20 at the start! The majority of the remaining 15-20 who aren't pedaling yet are gliding beautifully and should be able to pedal as soon as they decide they're ready.
The Safe Routes to School team provided the PE teacher at River Road/El Camino del Rio Elementary with balance bikes that convert to pedal bike and curriculum obtained through a mini-grant from the Strider Education Foundation matched by donations they raised. Safe Routes also provided staffing and volunteer support for many of the twice-a-week kinder PE classes, with 25 children per class.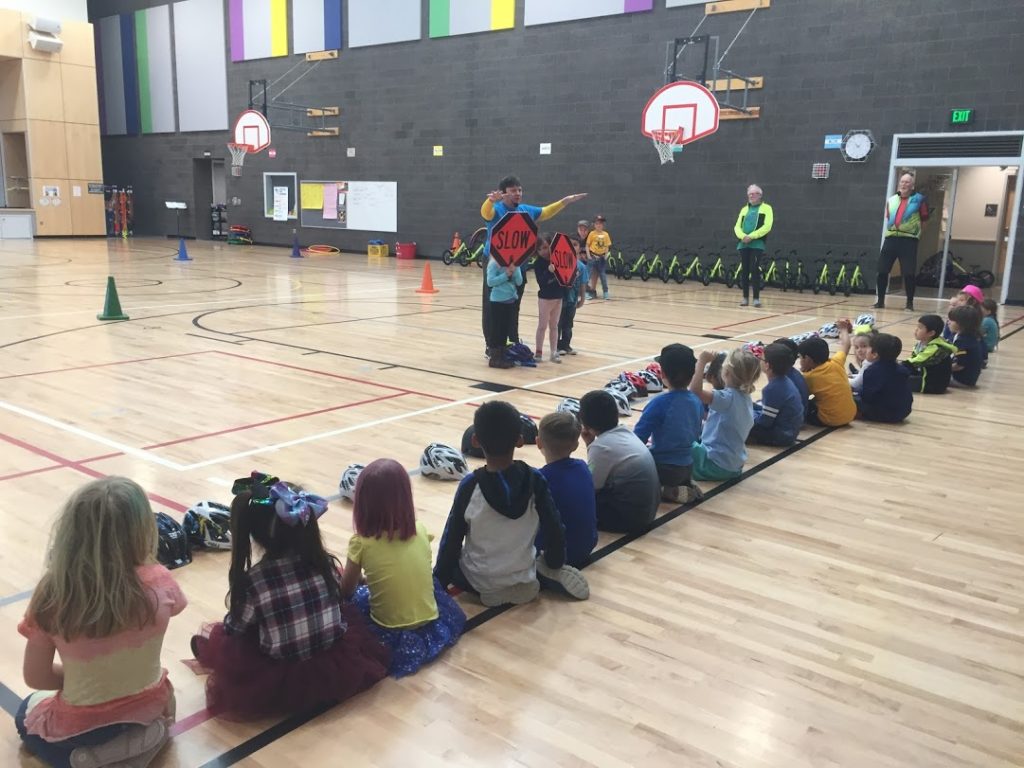 The bikes will rotate to other schools within the district where the PE teachers are enthusiastic about improving students' biking skills.
This was a great community effort with SRTS partners like Burley, Greater Eugene Area Riders (GEARs), teachers and community volunteers all coming together to bring the magic of learning to ride bikes to an entire grade at one of 4J's lowest income and most diverse elementary schools.
Contact Sarah Mazze, Safe Routes to School Program Coordinator at Eugene School District 4J, with questions at mazze_s@4j.lane.edu or 541.790.7492.