Last week, active transportation enthusiasts from throughout Oregon and Southwest Washington met at the Lloyd Center in Portland to celebrate and share updates at the Oregon Active Transportation Summit (OATS) organized by The Street Trust.
This was the first time participants gathered together in-person since 2020. Once again, a Safe Routes to School track was offered at the conference, and SRTS practitioners shared their work. Megan Ramey (Hood River) presented her 80s themed Walk+Roll Club, where students not only develop bike and pedestrian safety skills, but have the opportunity to learn about transportation planning and design. Julie Van Horn (Medford), Jessie Wilson (La Grande), Whitney Bennett (Central Oregon), and Janelle Newton (Douglas County) shared tips and success stories on rural community engagement for SRTS in their panel. ODOT Technical Assistance Team members also presented – with Nora Stoelting (Alta Planning + Design) leading an interactive workshop on equity in SRTS, and Clint Culpepper (Cycle Oregon) and Lindsay Huber (the Street Trust) sharing details on the JumpStart program.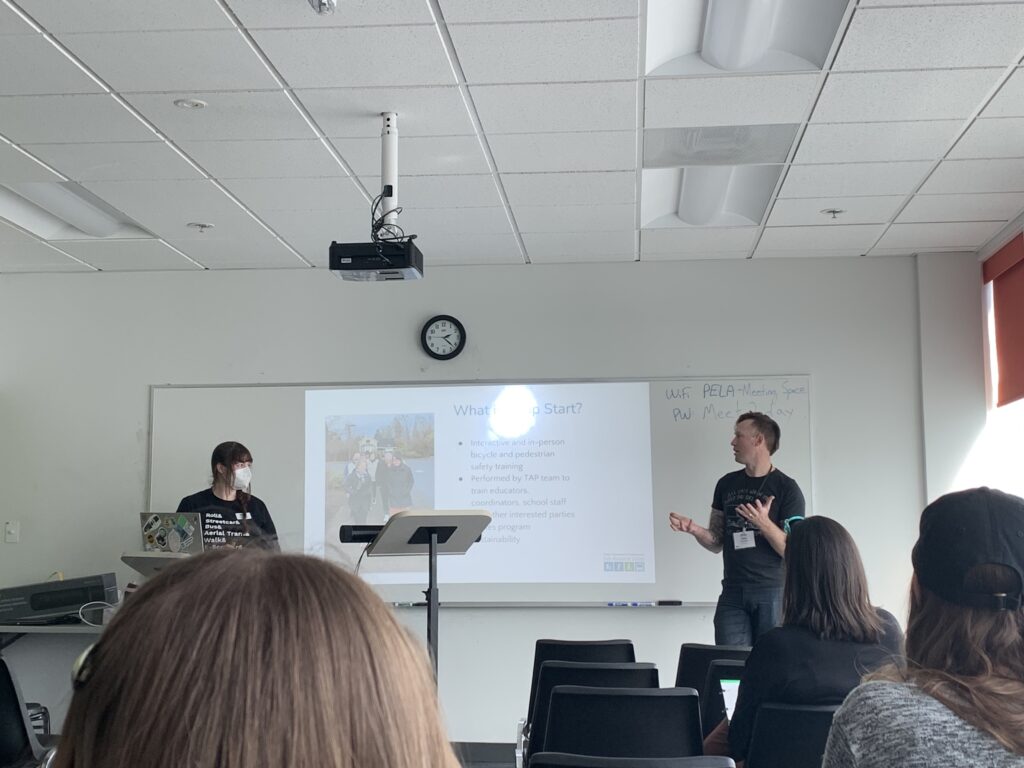 On Wednesday, April 26th, SRTS practitioners met for the first in-person Annual Meeting in three years. They celebrated the successes of the past year, and discussed opportunities to continue growing programs. There was even an opportunity to "meet" the JumpStart bike fleet and participate in a pedestrian safety education training.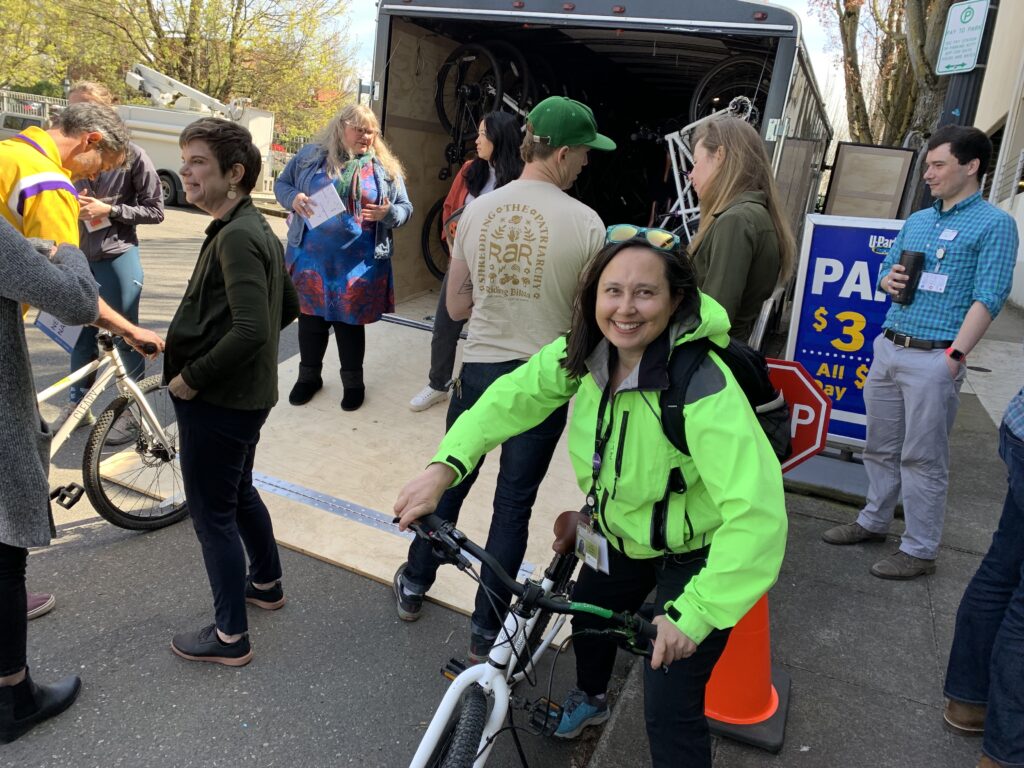 Practitioners had a chance to meet face to face with people they had been working with online for several years.
"It was just so nice to actually meet these people I've only seen online," said Whitney Bennett. "You get to talk about things, and problem solve in ways you don't have the opportunity to in an online meeting. I'm feeling really inspired and excited about SRTS around the state."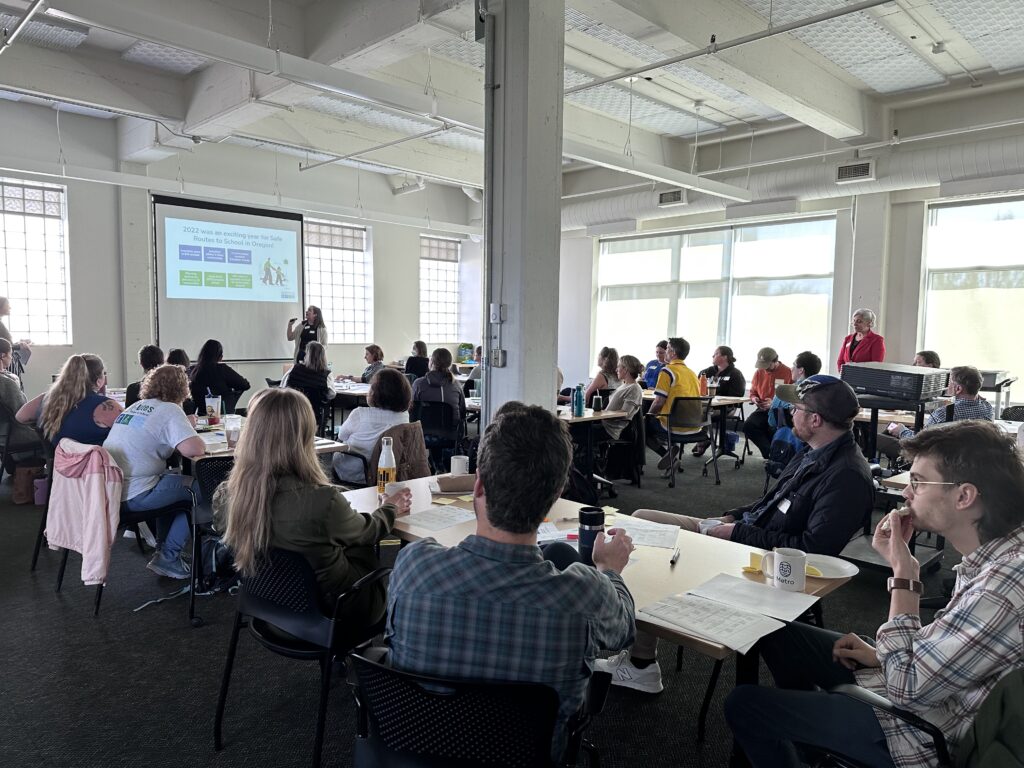 We thank our partners at the Street Trust and Metro, for organizing a great summit and allowing us to gather! We look forward to more opportunities to gather in the next year, and to OATS 2024!