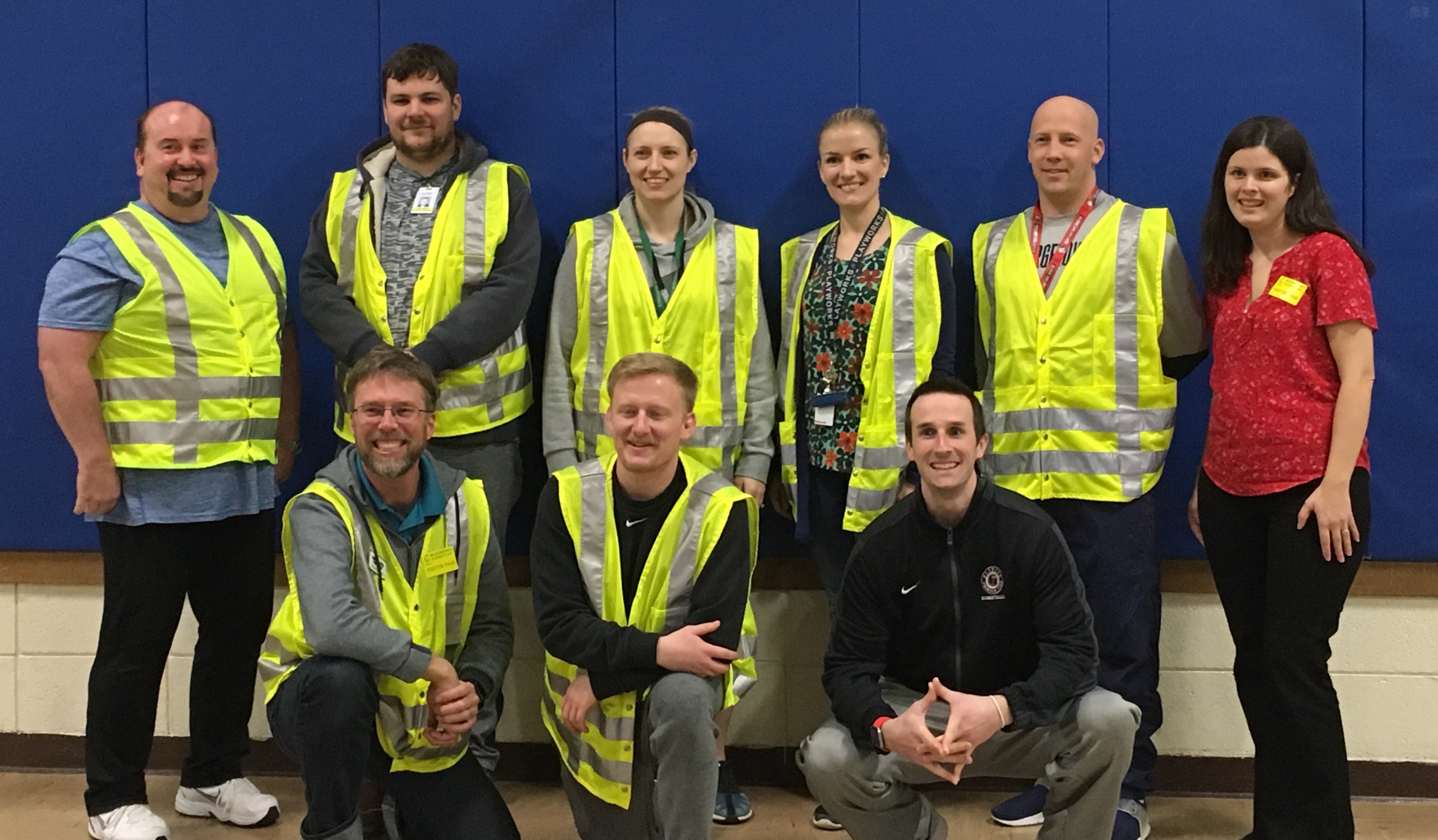 Newly trained elementary school PE teachers from Hillsboro with instructor Brian Potwin.
Communities across Oregon are finding innovative ways to encourage and teach kids how to ride bikes safely!
Oregon Safe Routes to School has partnered with the City of Hillsboro's Safe Routes to School program and Hillsboro Parks & Recreation's "Bringing Leadership, Arts & Sports Together (BLAST)" program to train Physical Education on safe active transportation. The BLAST program offers a valuable after school program for students in grades 1 – 6.
In an effort to support PE teachers ability to expand the Life Skills of their students, they are adding walking safety education to their curriculum. Life Skills gives opportunities for students to do activities covering topics such as: self-image and self-improvement, decision making, communication skills, coping with anxiety and anger, social skills such as effective communication with others, confidence, and resolving conflicts. Walking helps enrich all of these areas, plus helps kids with way finding and rules of the road
The program is one of the first to deploy this new education option for schools who have challenges carving out extra time to teach walking and biking safety in the school day. Getting kids active is clearly a goal of Physical Education classes, and combined with bicycle safety, this is a valuable opportunity for students.
This program is in three Bend La Pine Schools – Juniper Elementary School in Bend and two La Pine elementary schools, Rosland Elementary School and La Pine Elementary School. The La Pine schools purchased a trailer and a bike fleet of 20 bicycles, with financial  support from the school community. They are also partnering with the La Pine Rural Fire Protection District to get helmets for the students.