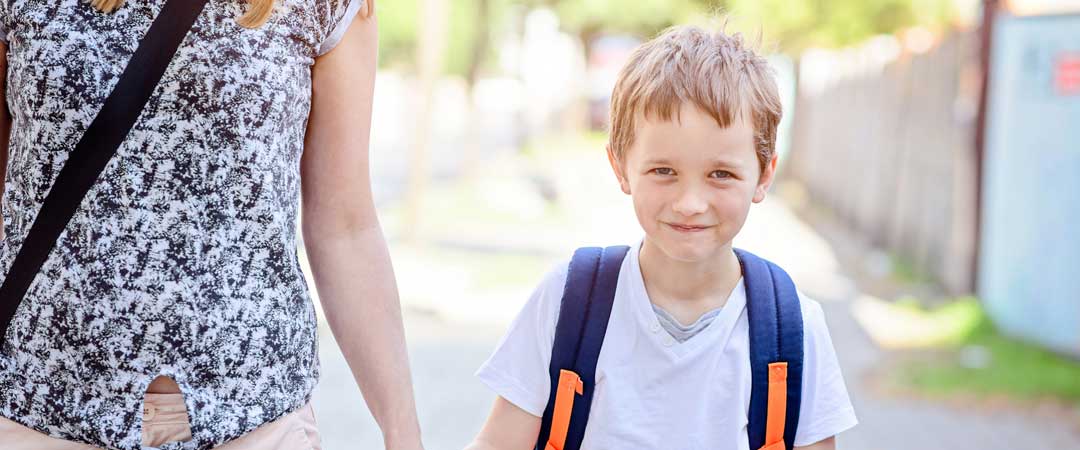 Oregon Safe Routes to School Network
Meet our leadership teams
About the Network
The Oregon Safe Routes to School Network has been promoting Walk and Bike to School Day since 1999, providing training and resources to schools around Oregon who participate in the international event. The network's Leadership Committee meets monthly, and member organizations provide staffing, expertise and resources to support kids walking and biking to school. Network members include enthusiastic and engaged parents, teachers, community members, and you! Membership is open to individuals and organizations. Join us today by clicking the "Sign up for eNews" button above!
Leadership Committee
We are a diverse group of Transportation Options Providers who believe that getting kids to walk and bike to school is very important for our communities.
Kari Schlosshauer is the Pacific Northwest Regional Policy Manager for the Safe Routes to School National Partnership. She is on the leadership committee to help strengthen the voice of Safe Routes to School advocates and practitioners all over the state. She's passionate about creating great policies in Oregon that are inclusive of healthy community design and allow for everyone to get around safely when walking and rolling.
Lynne Mutrie has been working to get more children walking and biking to school for over 25 years first in British Columbia and now throughout Oregon. Working with the Oregon's Safe Routes to School Program and the Beaverton School District, assisting 53 school communities to develop plans and programs to create opportunities for children to be active on their trips to and from school.
Janis McDonald is the City of Portland Safe Routes to School Organizer. Janis joined the SRTS Leadership Committee because she wanted to work with, learn from, and support Safe Routes coordinators around the state.  Janis believes that as a group we create a stronger voice for Safe Routes to School.
Kim Curley works for Commute Options, a non-profit based in Bend, Oregon. Kim's work helps to strengthen relationships between health and transportation, Kim is a member of the State Of Oregon Public Transportation Advisory Committee (PTAC) since 2013. She works in 14 rural and frontier Oregon counties promoting active transportation.
LeeAnne Fergason is an advocate for Safe Routes to School at The Street Trust. She is a leader in the For Every Kid Coalition to create safe routes to school in the metro area and co-chairs the Oregon Safe Routes to School Leadership Committee.  She believes that youth are some of our smartest and best community members and works with partners to ensure our youth are prioritized in transportation decisions and funding.
Sheilagh Griffin is the Education Director for The Street Trust, overseeing a Portland Bureau of Transportation contract and Oregon Department of Transportation grants, as well as managing a staff team and some additional small grants.  She began her involvement with Safe Routes to School as a parent volunteer Walk + Bike to School Champion and volunteering in the Bike Safety Education programs at Portland schools. For five years she was a Bike and Pedestrian Safety Manager, Trainer and Educator in Portland area schools before becoming the Education Director in July 2014.
Hannah Day-Kapell is a Senior Planning Associate at Alta Planning + Design,  where she promotes active, healthy communities through SRTS policy, planning, and implementation. Hannah supports SRTS work around the country and leads local and regional planning efforts throughout Oregon.
Billie-Jo Deal has been a part of the SRTS Leadership Committee since November 2014 as a representative for Region 5 and rural communities.  She is the Region 5 Traffic Safety Coordinator for the Oregon Department of Transportation based out of La Grande and has been in that position since May of 2014.  Billie-Jo is passionate about transportation safety in rural Oregon and working to get more community involvement and ownership of safe biking and walking for children in Eastern Oregon.
Kristie Gladhill has been the ODOT Region 1 Transportation Safety Coordinator since 2012, working to develop partnerships and leverage efforts to help everyone get home safely at the end of the day. SRTS is a great opportunity to encourage active transportation and learn about traffic safety that can hopefully improve the health and safety not only of the students, but also transfer knowledge to their parents and infrastructure benefits to their communities.
Mychal Tetteh currently serves as a Management Analyst with the Portland Bureau of Transportation. At the end of 2016 he moved from the non-profit Community Cycling Center in Portland Oregon, where he served as CEO.  With over a decade of experience working in his hometown on bicycle advocacy and community activation, Mychal has developed a unique perspective on the role schools can play in supporting safety. Mychal joined the SRTS Leadership Committee because he believes that all families deserve the joy, freedom and health benefits of active transportation in and around school.
Jenna Berman spent over seven years at Bicycle Colorado teaching and facilitating Safe Routes to School programs for thousands of students statewide. She also launched a women's biking initiative called Women Bike Colorado and started the Colorado Bike School. She recently moved back to Oregon (her home state) to take on a new role as Oregon Department of Transportation's (ODOT) Region 2 Active Transportation Liaison. In this new role, Jenna will be helping communities to identify and fund active transportation projects and programs.
Sarah Mazze manages the Safe Routes to School program for the Eugene 4J School District. She has 15 years experience encouraging environmentally positive behavior change. She serves on Sustainability Commission and the Bike and Pedestrian Advisory Committee for the City of Eugene. Most recently, Sarah worked as the Volunteer Coordinator for Friends of Buford Park & Mt. Pisgah, after serving as a Program Manager focused on climate change related programs for The Resource Innovation Group.
Advisory Committee
The Oregon Safe Routes to School Advisory Committee:
Emma Newman
Transportation Planner, City of Springfield
Margaux Menneson
SRTS National Partnership
Beverly Leigh
Advocacy Lead, Commute Options, Klamath Falls
Mike Bowman
Rogue Vally Transit District
Paige Townsend
Rogue Vally Transit District
Phil Wu
Kaiser Permanante
Elizabeth Engberg
Kaiser Permanante
Brian Potwin
Active Transportation Manager, Commute Options
Tarah Campi
Transportation Options Outreach Coordinator
Angela Stiles
SRTS Coordinator
Chris Ellison
Oregon Pupil Transportation Association Board Member
Heather Gramp
Oregon Health Association
Shane MacRhodes
former Program Manager, 4j School District SRTS
Inna Levin
Oregon Walks