Walk+Roll Fall Art Contest
Why I Walk+Roll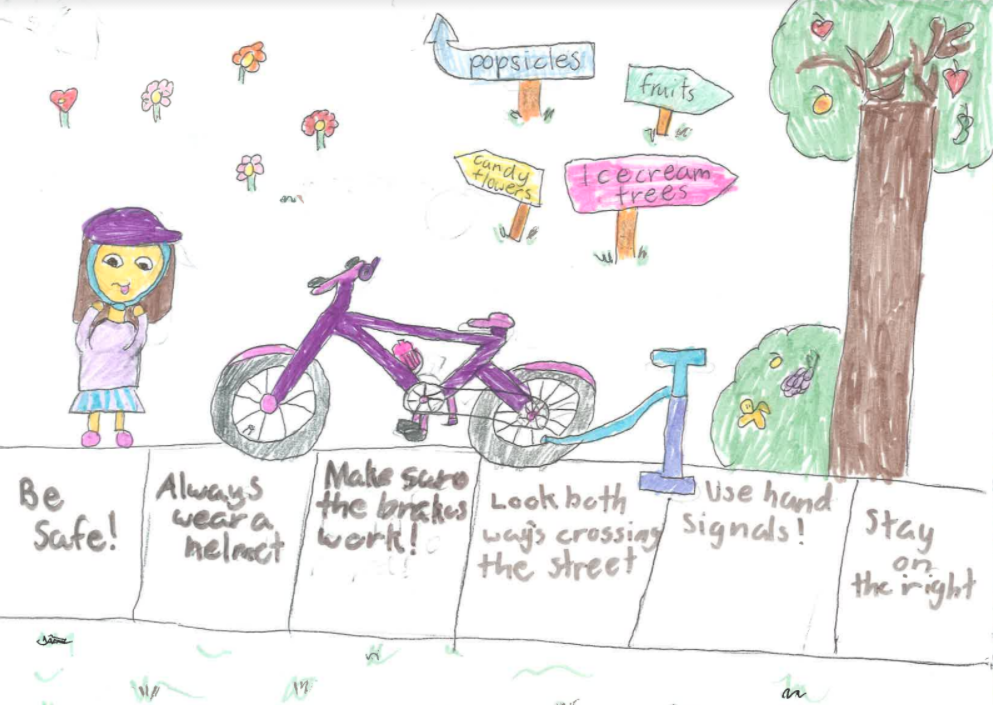 This fall we're asking students why they walk+roll! Is it for health, community, fun, climate or other? Students can draw their answers and submit them to us to be entered to win cool prizes. 
Drawings must include walking, biking, or rolling in them. Be sure to keep safety in mind and include helmets for those rolling and crosswalks for those walking. We will be selecting winners from the following grade groupings:
Art will be judged based on the inclusion of safety features and creativity. Remember that drawings can include anything from students' imaginations or experiences, so wackiness and fantasy are allowed and encouraged! We just ask that walking and/or rolling be prominently featured in the drawing. 
Contest Guidelines:
Theme is "Why I walk+roll"

Entries due by October 31, 2021

Open to students in Oregon from grades K – 8

Art can be hand drawn or computer drawn and must be scanned or photographed 

Make sure your art reflects safety laws, like wearing helmets and using crosswalks. 

Entries must be emailed to walkrolloregon@gmail.com

along with your student's first name, grade, school, and city by October 31, 2021

to qualify

All winners will be mailed a walking or biking themed prize pack plus other fun Walk+Roll prizes

Art becomes property of the Oregon Department of Transportation
Here are two of the prize packs you could win!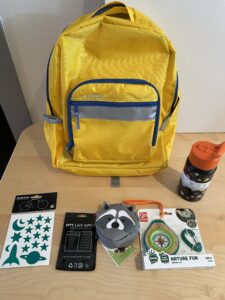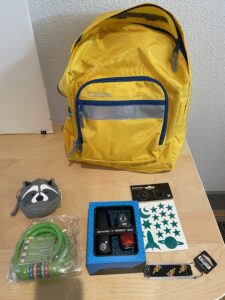 You can check out art from our Spring Contest below and in our blog!